100% Grass Fed Beef
We raise beef the way your ancestors did and simply try to make the cows a working part of the natural ecosystem they are in.  We allow a very low stocking density so there is plenty of room for the animals to roam around and graze in spring, summer, and fall and hay from local farms in the winter.  We never use growth hormones or antibiotics in our herd and check them daily to ensure health. We pledge to handle and raise them humanely so we do not dehorn our cattle or use brands, whips, or prods.  The breeds we currently have are Angus and Hereford. Our cows live out in the sun on a rotational grazing program and are never fed any grain.
About Jess
Hello!
Since I was young, I have dreamed about being a farmer. There is something so noble to me about the profession because it is entirely based on hard work and hope. That being said it was a strange dream considering I grew up in the sprawling suburb of Mason, Ohio. People there were generally two or three generations removed from the farm and often just took for granted the affordable and safe food supply we have here in America.
One summer when working for my aunt and uncle on their hog farm a light went off for me. We would sit around the dinner table and enjoy each others company while having some sort of pork product they raised almost every night after a day of hard labor on the farm. This fresh food and slow way of life is what I wanted for my family someday.
Spurred by a love for raising animals and the Warren County 4-H program I went off to THE Ohio State University to major in Agriculture. After four years and experiences like the meats judging team, milking at the university dairy barn, studying abroad in Ireland, and interning for The Ohio Cattlemen's Association I graduated with a degree in Animal Sciences.
Since graduation, my day job has been a loan officer for a farmer owned cooperative called Farm Credit Mid-America. Furthermore, I have served as a trustee of Warren County Farm Bureau board for the past seven years so I can unify the agricultural voice for our county to speak on the local, state and national levels on their behalf. I have a strong passion for conservation so also donate my time to the Cardinal Land Conservancy board which works to preserve greenspace and farms in southwest Ohio.
Most importantly, I am a mother to Rhett and Lane and we are literally living the dream on our farm.
We are blessed to be able to our share our local, wholesome, and ethically raised meat with you.
Dayton Fox 45 / ABC 22  
https://dayton247now.com/news/local/warren-county-farm-helps-meet-meat-shortage-demand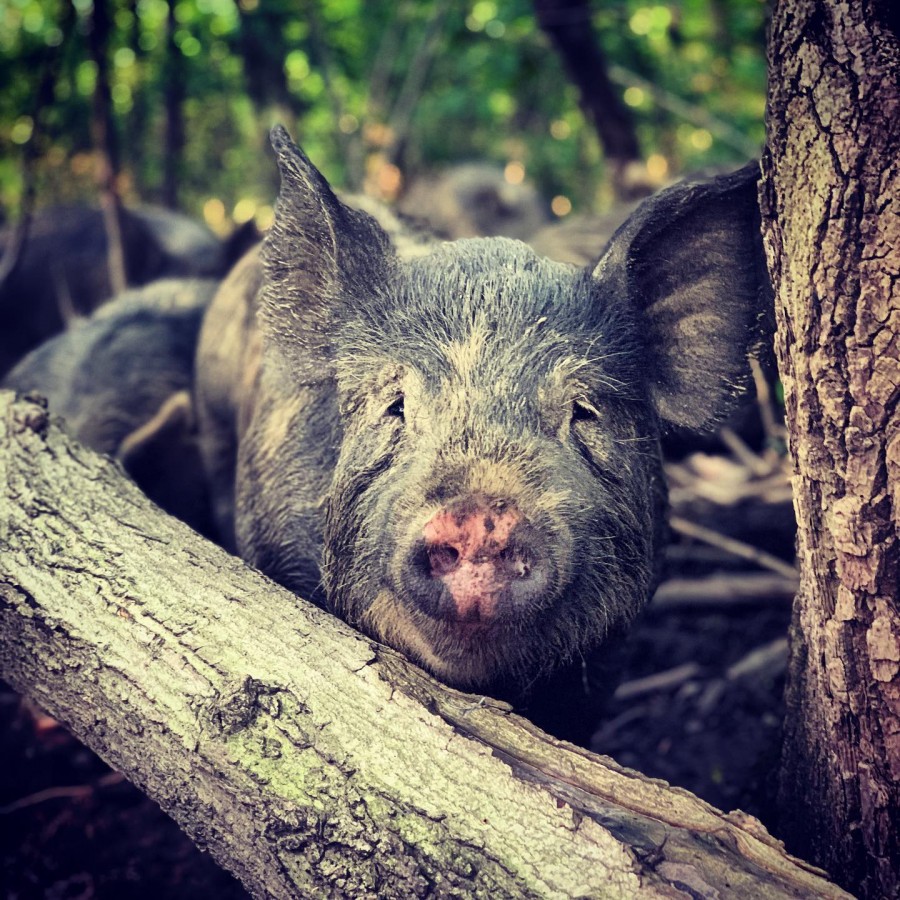 Woodlot Berkshire Pork
We are caring for a breed of English heritage hogs called the Berkshire. Berkshires are known for their exceptional meat quality, with the most tender and flavorful meats of any recorded breed. They were so tasty that for many years the English royals kept their own large heard of Berkshires at Windsor castle.  Our hogs are born on the farm in our barn and then once they hit about 30 pounds they are moved to five acre paddocks in the woods where they can roam and forage for the remainder of their time on the farm. The hogs eat what they find in the way of roots and nuts but we supplement with a feed wholesome diets that never contain animal byproducts or ingredients not found in nature.
12 News Cincinnati - Processing Shortage 
https://local12.com/news/local/wheres-the-meat-local-farmers-have-plenty-of-livestock-but-not-places-to-process-it?fbclid=IwAR11NPTyVL1yUVaK4GKFIT-gtvkSW3Kh9-vrOHMeDo4ybuyNBppAvbRD-CI
12 News Cincinnati - Local Foods During Coronavirus Pandemic
https://local12.com/news/local/small-local-store-sees-influx-of-customers-during-coronavirus-pandemic-cincinnati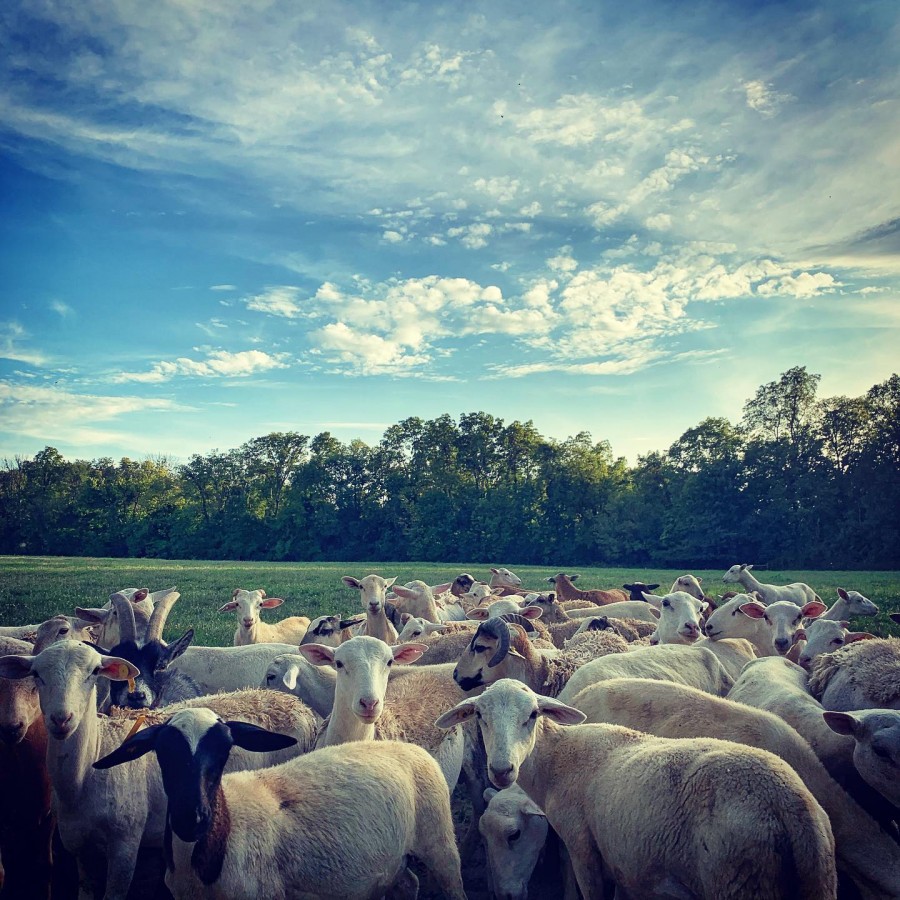 Pasture Raised Lamb
We raise an American Heritage breed of hair sheep known as Katahdins. They were developed in Maine and are named after Mt. Katahdin, the highest mountain in the state. We choose the breed because they do not have to be sheared, the preference they have for pasture, and their natural resistances to parasites and other illnesses. These lambs have been bred to thrive on the American pasture and stay healthy without antibiotics while at the same time having a quality carcass. Our lambs are raised in pasture with an lean to shelter if they are fearful and want to go inside and the market lambs only eat grasses and hay.  The sheep shed instead of needing sheared which allows us to never stress the animals as they peacefully graze.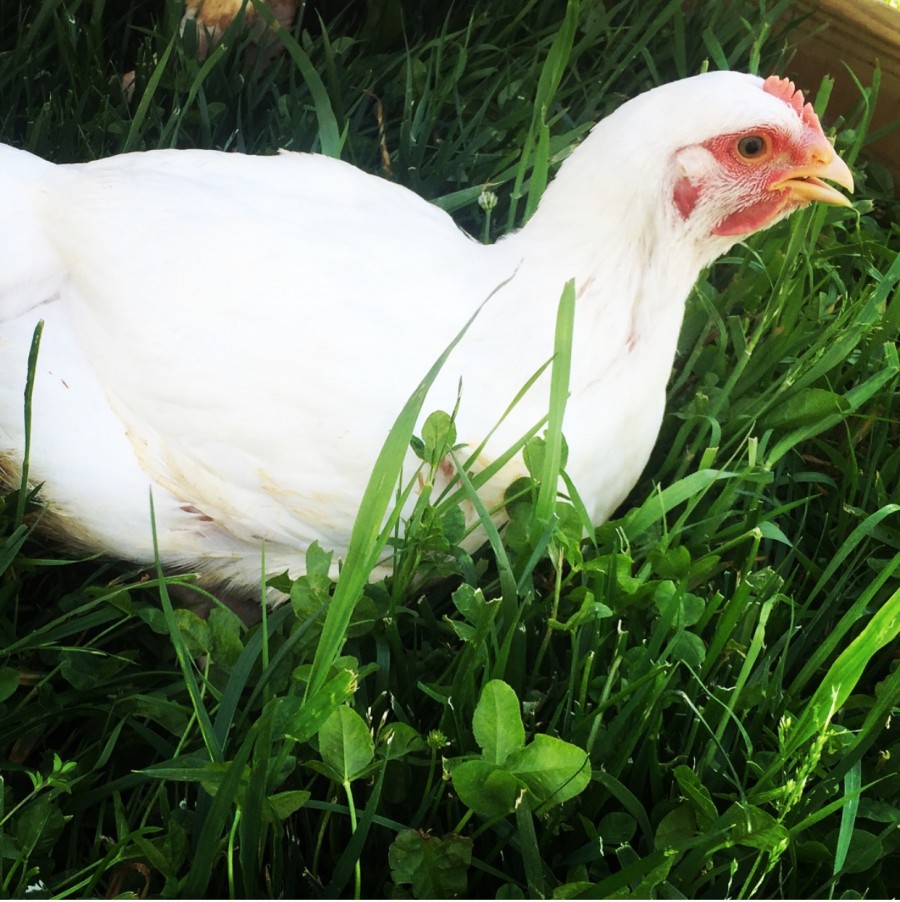 Free Range Chicken
We raise broiler chicks that roam the home farm during the day and when the sun goes down, are put in chicken tractors for their safety. The chicken tractor has protective netting but still allows sunlight in and instead of a floor uses the grass itself. Our chickens are never treated with antibiotics or growth hormones. Their diet is mostly forage, but they are supplemented at night with a ground feed that contains all natural ingredients and no animal byproducts. These wholesome chickens are perfect for feeding your family, smokers, or bbq's.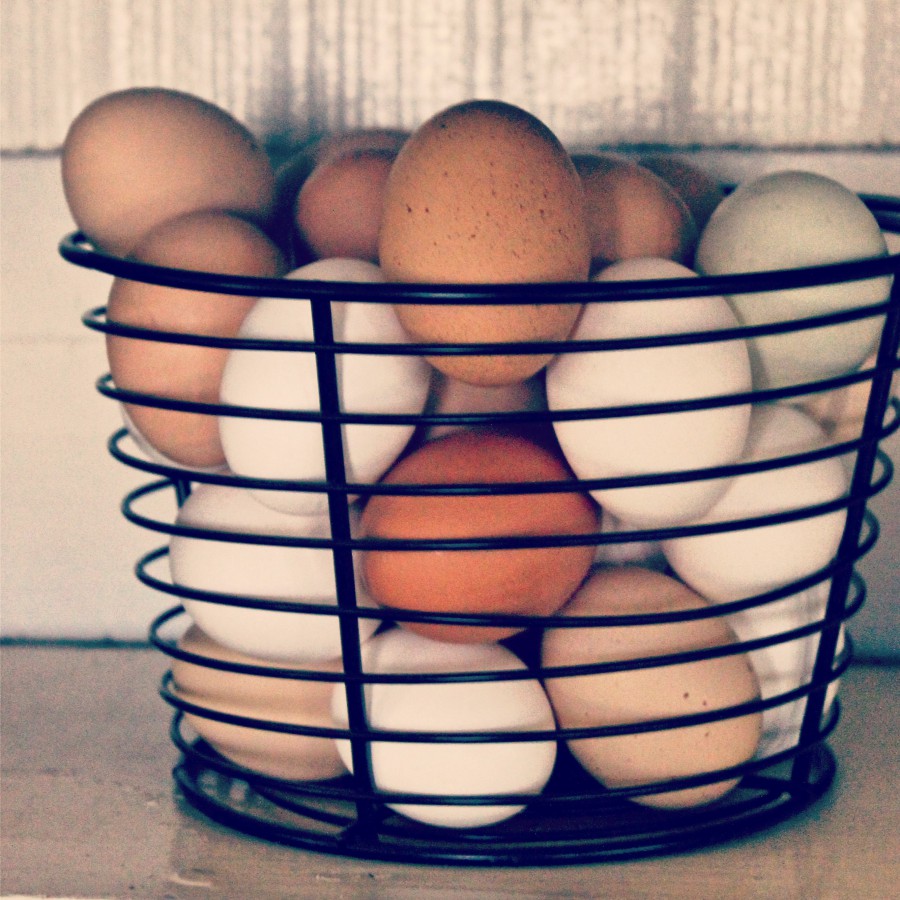 Farm Fresh Eggs
We sell pasture raised free range eggs that are brown, green, and white. The flock is of mixed breeds and includes the Ameraucana "Easter Eggers" who lay the distinctive green eggs- just because it is fun, various brown laying breeds (about 15 different ones on our farm), and a few Leghorns that lay white eggs. Our chickens roam the home farm alongside the meat chickens during the day and then are brought into their coop at night for safety and so they are near their nesting boxes to lay eggs. They are fed an all natural ground feed supplement at night with no animal byproducts and our ladies are never treated with antibiotics or growth hormones. Whole eggs are incredibly nutritious, containing a very large amount of nutrients compared to the calorie load. Pasture raised eggs have darker yolks, due to their higher omega-3 content, so grab yourself a dozen of natures perfect food today!
Cultivating Customers By Building a Brand 
https://www.ocj.com/2019/06/cultivating-customers-by-building-a-brand/
Campbells Win Ohio Farm Bureau Award
https://www.ocj.com/2018/09/campbells-win-ohio-farm-bureau-award/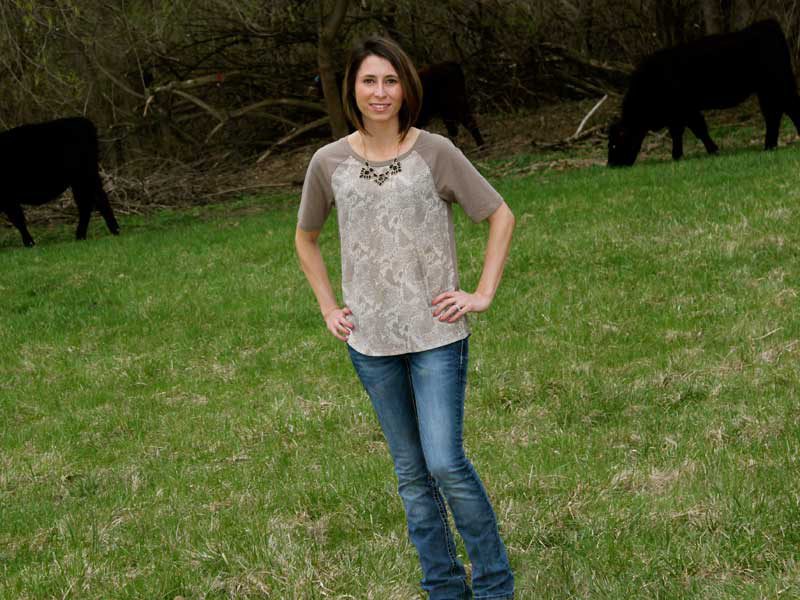 Farm and Dairy Article - Ones to Watch
Our Ohio Magazine - Nov/Dec Issue 2015
http://ourohio.org/community/food-and-farm-profiles/1244/working-toward-full-time-farming