Chicken Quesadillas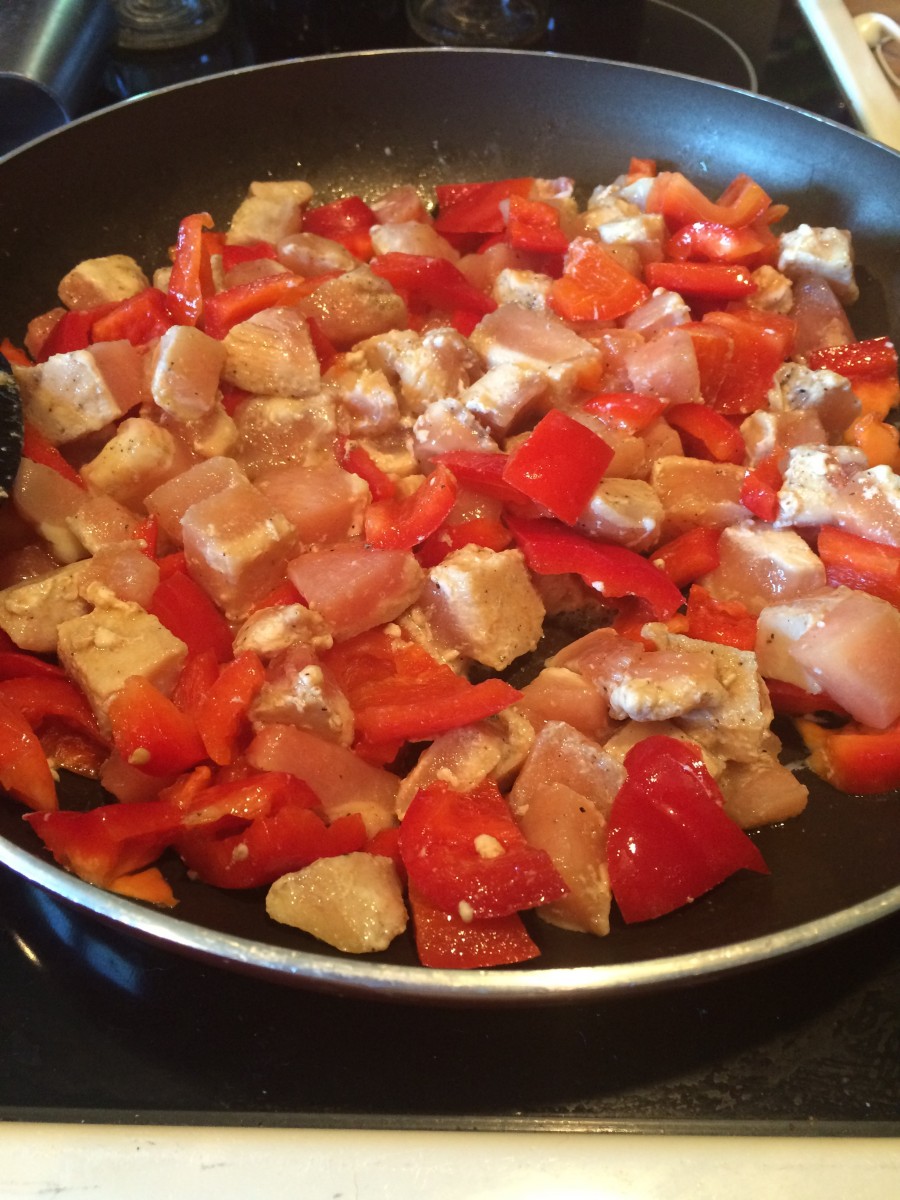 Chicken quesadillas are one of my family's favorites. I like it because without much time or prep work it's a big and pretty healthy meal. I adapt this recipe to who I'm feeding and how hungry we are. I start out by cubing my chicken breasts into bite size chunks. For our family I only use two breasts, and we usually have leftovers. I like to do this while the breasts are still somewhat frozen because it makes them easier to cube. I put the cubed chicken directly into the skillet with a little olive oil, salt, and pepper to taste. Then I add diced bell peppers to the skillet with the chicken to cook. Red, green, orange, and/or yellow. It's whatever you have or prefer.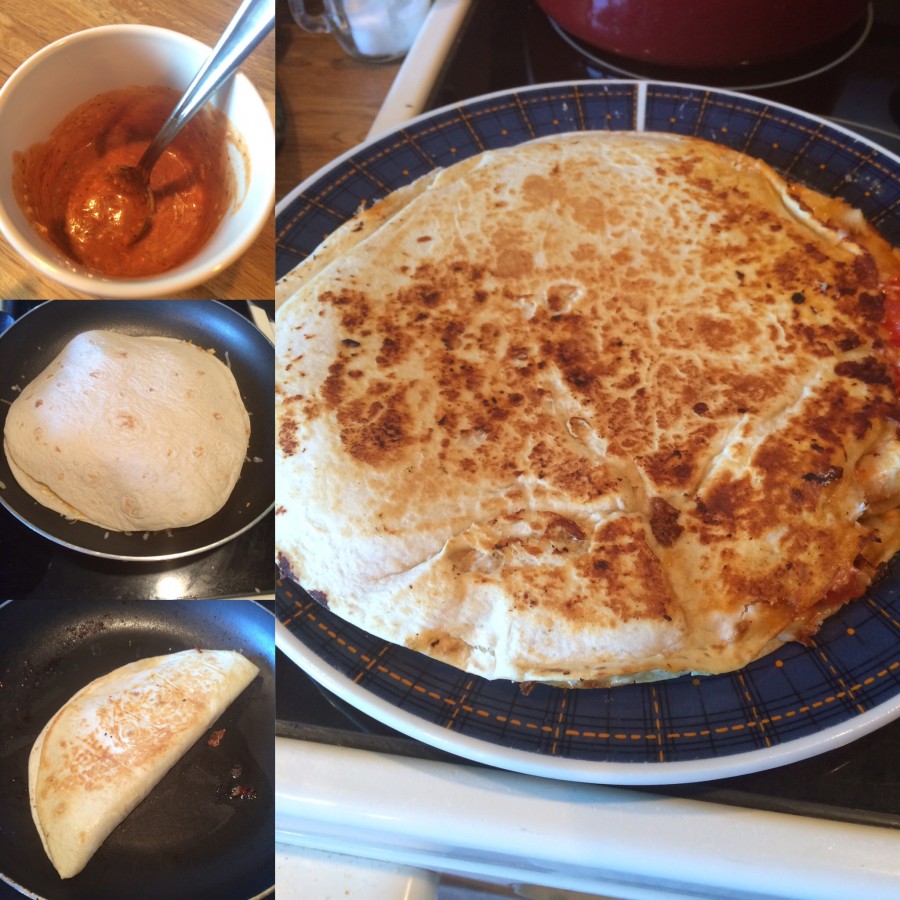 Stay with me now this next part will throw some of you for a loop. For the sauce I mix salsa with chili powder and mayonnaise. Yes, mayo… When I first made this recipe I though it was the strangest thing to put into this dish, but trust me it's good! I have made this before when I was out of salsa so I used taco sauce instead of salsa, and I felt it was an adequate substitute. I use ¼ cup salsa, ½ tsp chili powder, and a Tbsp of mayo. Add a little more chili powder if you like a little more heat.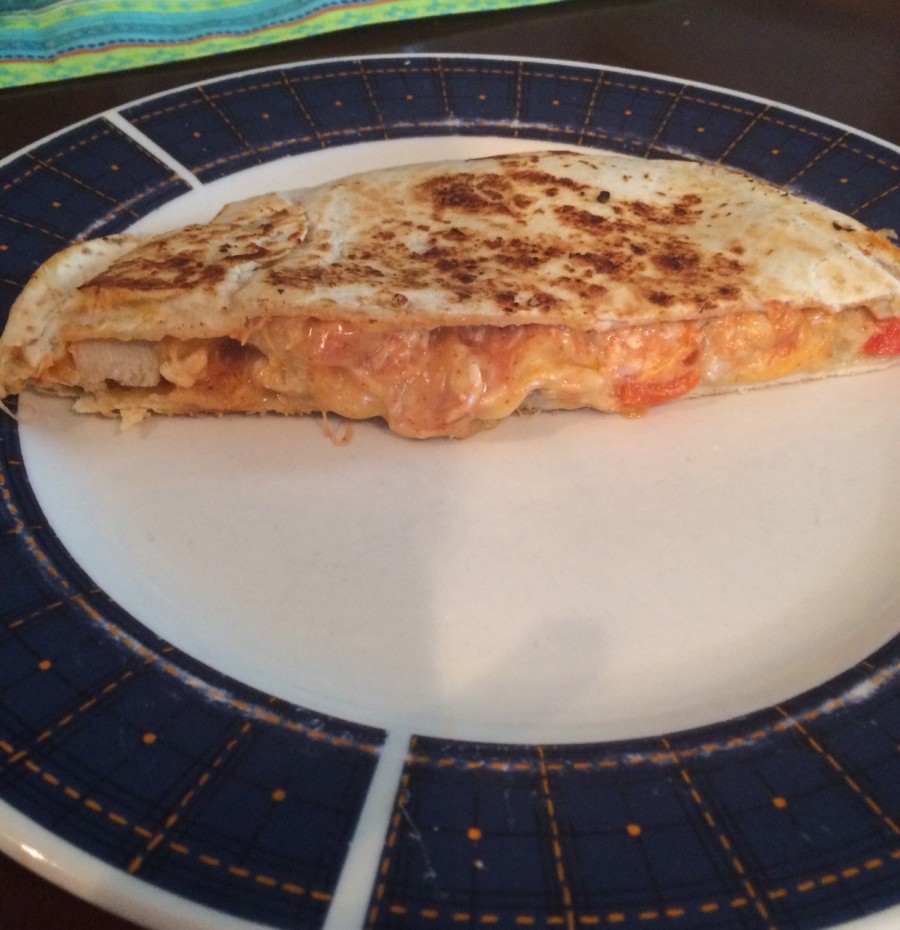 Once the chicken and bell peppers are cooked remove them from the pan. I like to use the same pan for the next step. There is one of two ways I have made these. One involves one tortilla that is folded over and cooked, which is easier to flip. The other has two tortillas laid flat, which makes a bigger quesadilla, but I think it is harder to flip over. I fill the tortillas on a separate plate with a layer of shredded cheese, then the chicken and peppers, and then I drizzle the sauce over the top. Finally transfer to the skillet over medium-low heat. After a couple minutes the tortilla will turn a pretty brown color and this is when you flip to cook the other side. Everything is already cooked so you are just melting the cheese and toasting the tortillas. Yummy melted goodness!