Crock-pot Ranch Chicken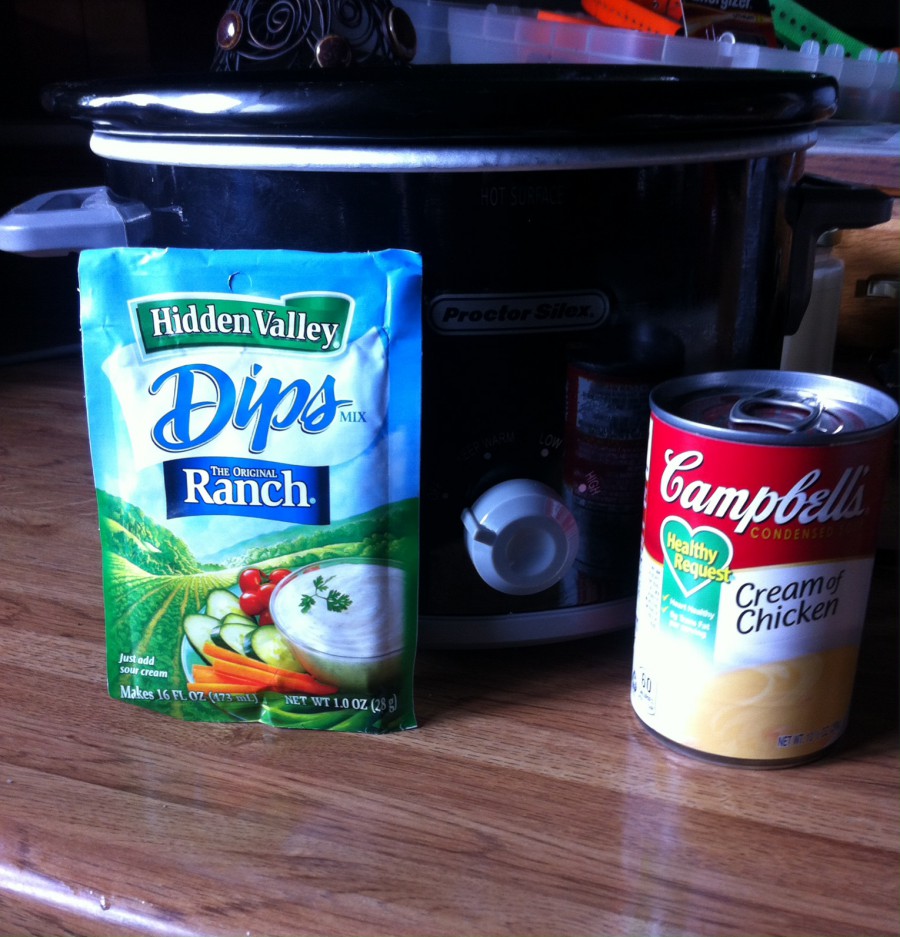 Attention busy moms, families on the go, and those of you who just don't want to toil in the kitchen! All you need for this low maintenance meal is chicken breasts or tenderloins, one can of cream of chicken soup, and a packet of ranch seasoning.
Mix the soup with the ranch packet then fill the empty can with water or milk and add that as well straight into the crock-pot. Add the chicken and cook on low for 4-6 hours. Five minutes of preparation and you get to walk away and do something else. The chicken should have an internal temperature of 165 degrees when fully cooked.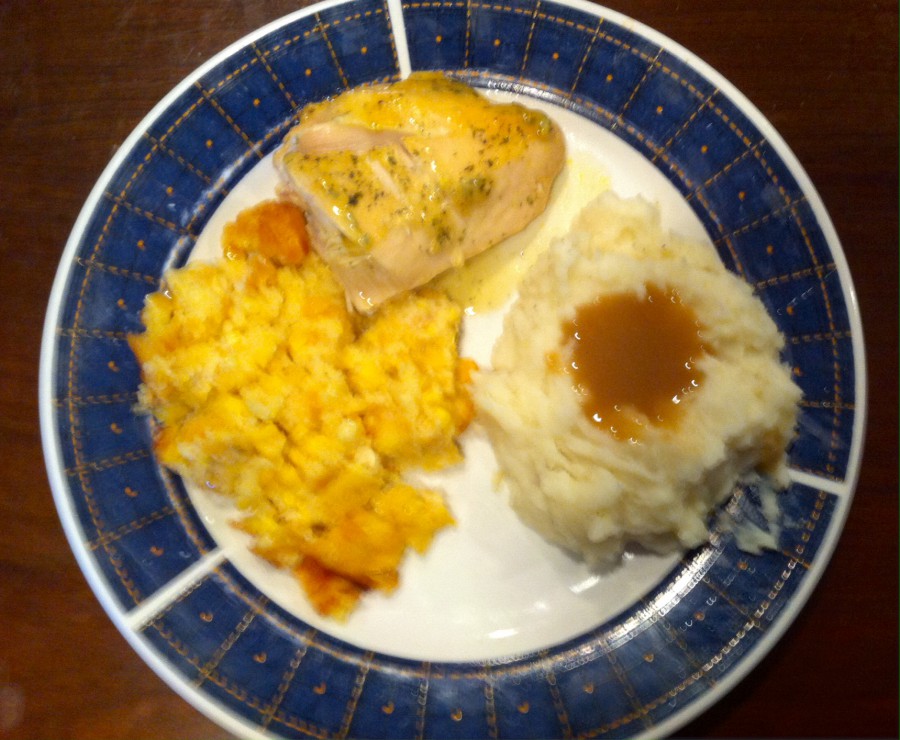 Since this entrée required so little of my time; I made corn casserole and homemade mashed potatoes as an added treat.