My Girl Crush Pioneer Woman's Perfect Pot Roast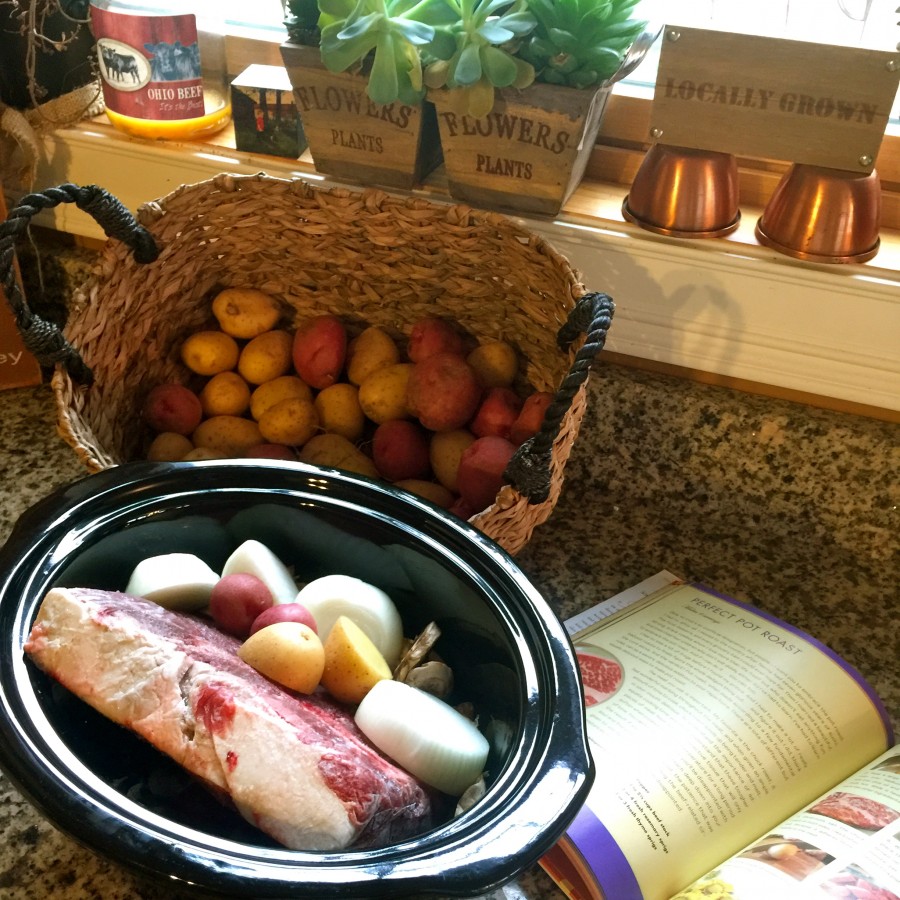 Who doesn't love the Pioneer Woman? I sure do- even though her cookbook is more decoration in my kitchen than function due to my lackluster culinary abilities.
Ree Drummond has been stealing America's hearts for some time now and her fame keeps rising to the point that she recently opened her own store, has one of the most popular blogs in the country, and has her own line of bakeware sold at every Wal-Mart.
However before her famous cook books she was just a ranchers wife. She got her camera out, shared her story and recipes and now she is big time brand (4.2 million people follow her on facebook). As it turns out people want to know what happens on farms and how to use the products produced on farms aka cook. I also just love her tag line on her blog too which is "Plowing through life in the country...one calf nut at a time". It blends all the that is romantic about life on the farm with the reality of the every day.
Here at Carroll Creek Farms we try to tell the story of our farm as well and hope people enjoy learning more about agriculture as well. In regards to the recipes part- we will leave that to the professionals - hence why we are borrowing this one for perfect pot roast from my spirit animal PW.
I took one of our 100% grass fed beef chuck roasts and followed the directions from her cookbook (link below from her blog) and even with my sub par cooking skills it came out great! A good one to try for some comfort food on these chilly January days.
From her blog
http://thepioneerwoman.com/cooking/2008_the_year_of_the_pot_roast/
From food network (recipe only)
http://www.foodnetwork.com/recipes/ree-drummond/perfect-pot-roast-recipe.html
http://thepioneerwoman.com/cooking/2008_the_year_of_the_pot_roast/