Pork Chops on the Grill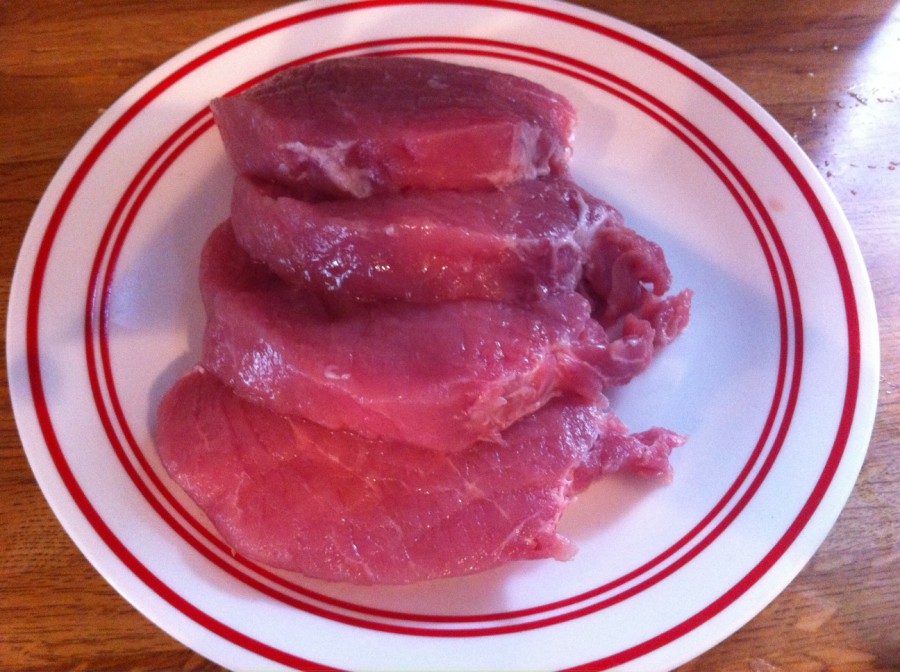 Pork chops on the grill are a wonderful summer treat in my family. They are very easy, wonderfully scrumptious, and cooking them on the grill won't turn your house into a sauna! I start with a whole loin and slice the chops 1/2inch to 3/4 inch, depending on my mood.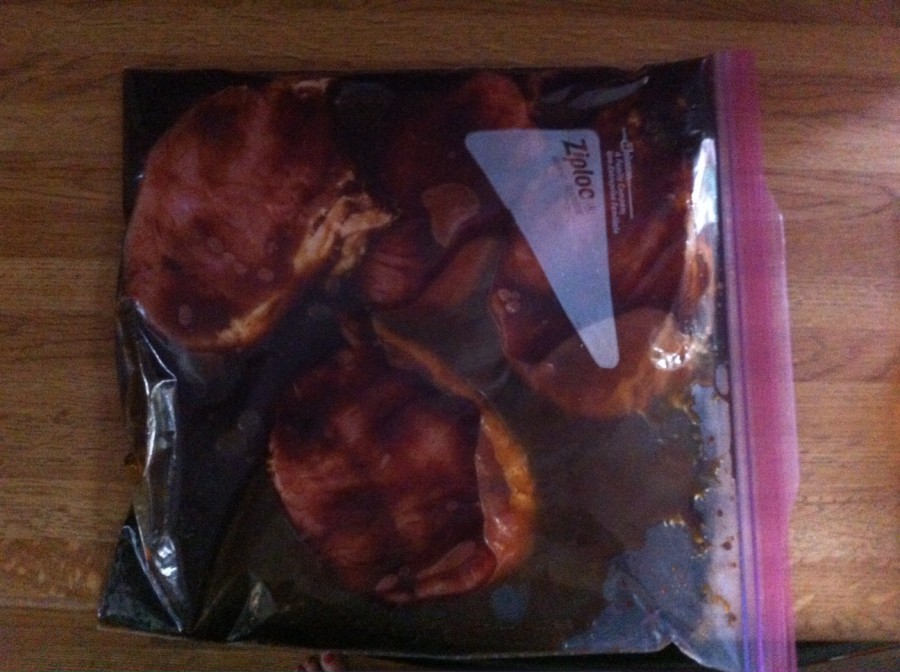 Then I throw them in a ziplock bag with a marinade. I used teriyaki this time, but I like to mix it up.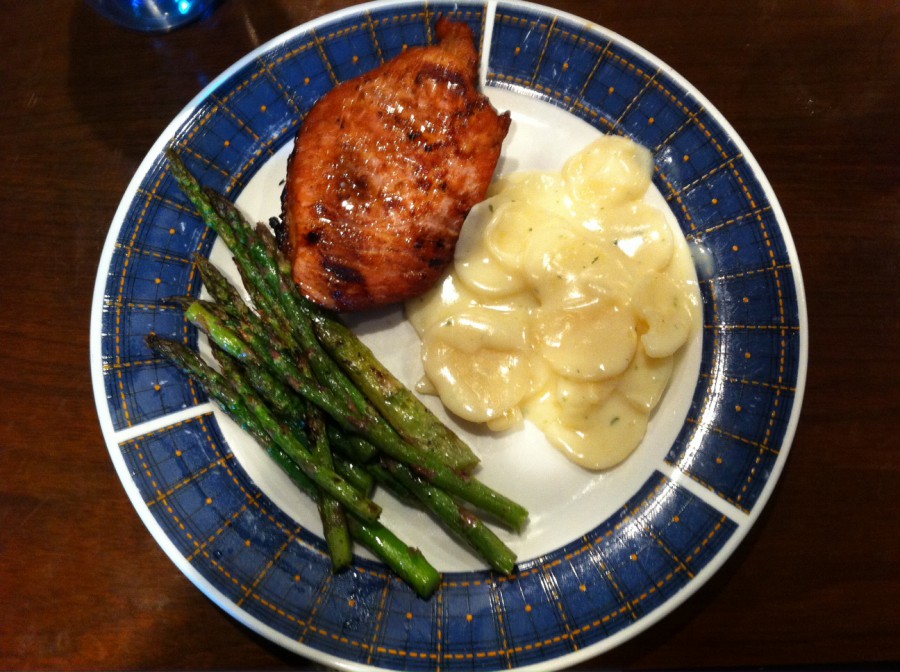 After at least 30 minutes they are ready. Then you just throw them on the grill and flip them once half way through! On our grill they take 15-20 minutes, but you just want to make sure the internal temperature is 140 degrees. We paired the grilled chops with creamy home style scalloped potatoes and fresh grilled asparagus from my brothers garden. So easy and so wonderful!