Pork Shoulder Roast Pulled Pork Sandwiches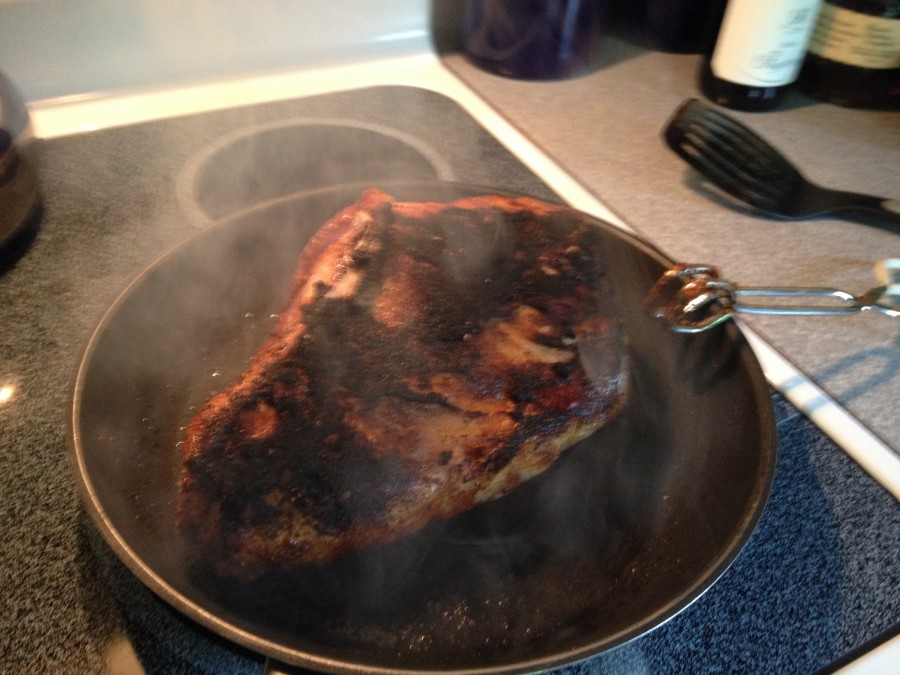 Pulled Pork sandwiches are a great meal for entertaining large groups, make ahead meals, or just an any night meal. I usually make this when I have family coming in because with a little prep work it's a hands free meal. Then I can spend more time with them, and less in the kitchen.

Firstly, season the pork shoulder with salt, pepper, and your favorite dry rub. Pork is inherently a lean meat so you will want to sear the roast in a pan of hot oil being sure to sear all sides of the roast. This keeps the roast from getting dry by locking in all the flavorful juices.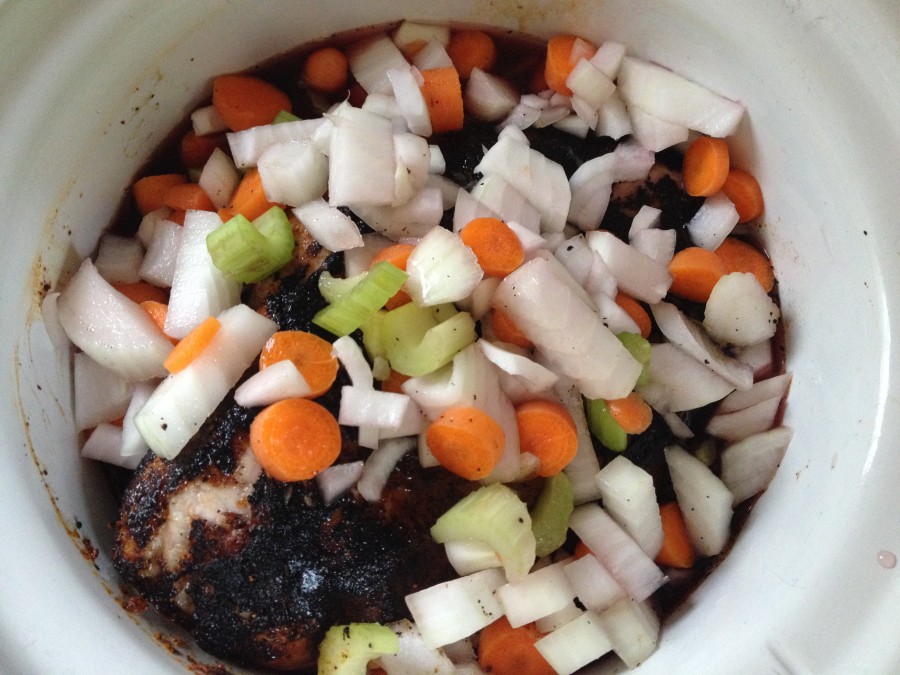 Next place the roast into your slow cooker on low with carrots, celery, and onions. Cover the meat with liquid: This can be red wine, beer, broth, or water. Cook on low for 6 hours for a 5 pound roast. You can add or subtract time for larger or smaller roasts.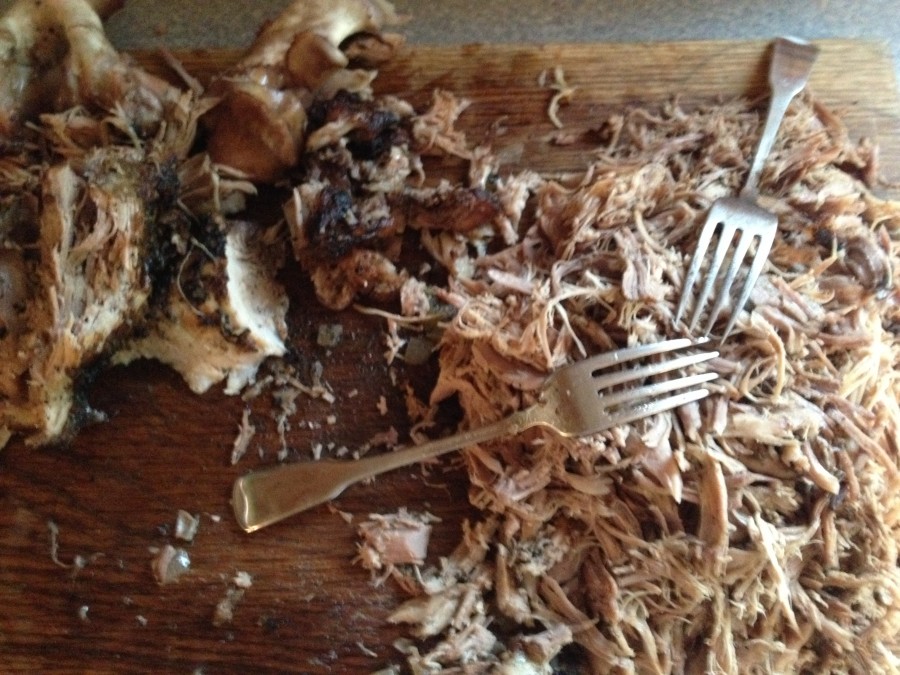 When the cooking has finished remove the meat and shred on a cutting board or plate being careful to remove any bones and/or fat. At this point you can either eat it as is on a sandwich or heat with your favorite barbecue.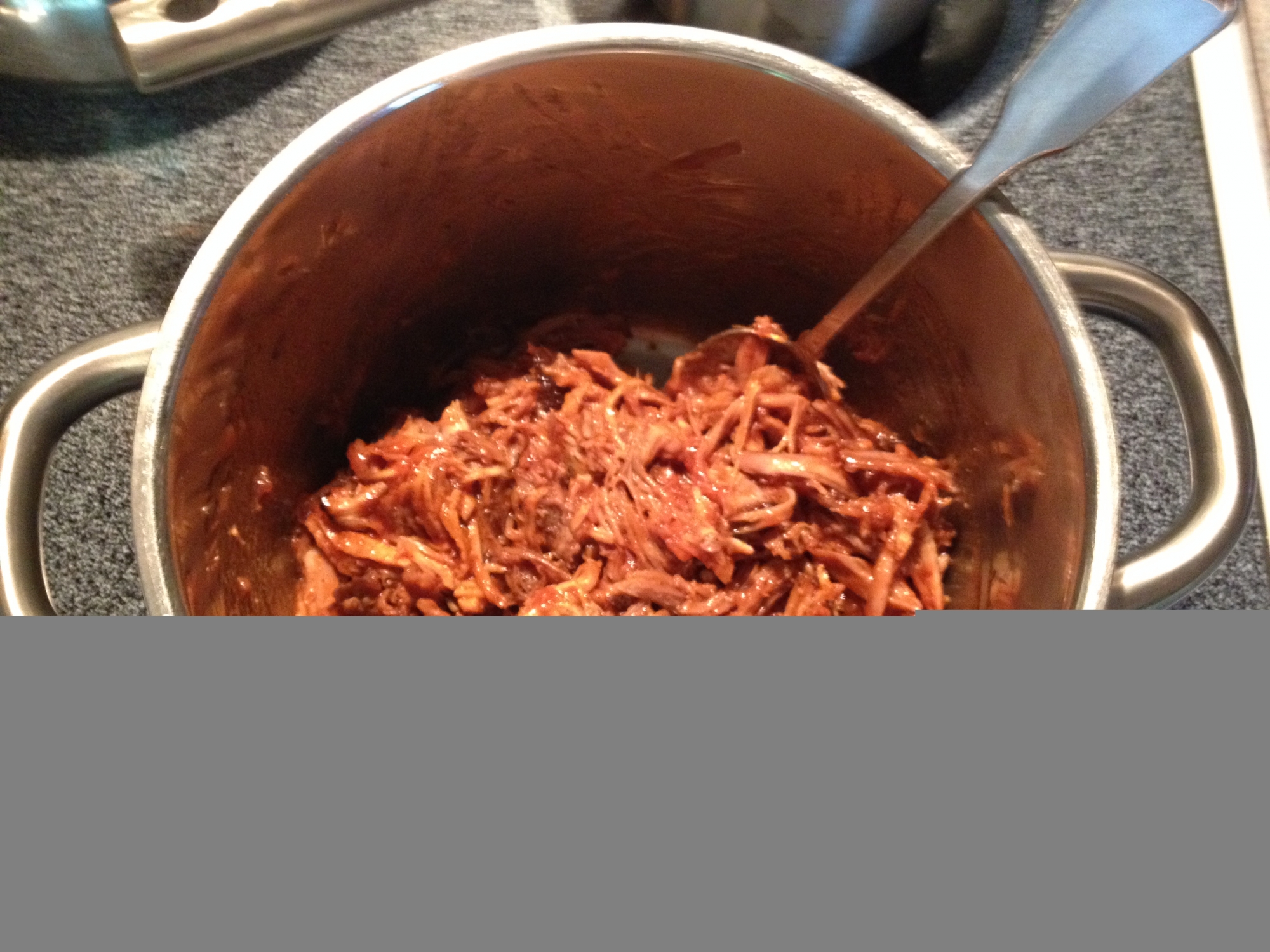 I like to make this the night before and put in the fridge overnight, because as I stated earlier I like to make this meal when family is here so I can spend more time with them. Reheats in the crock pot the next morning and tastes wonderful every time!