Pork Tenderloins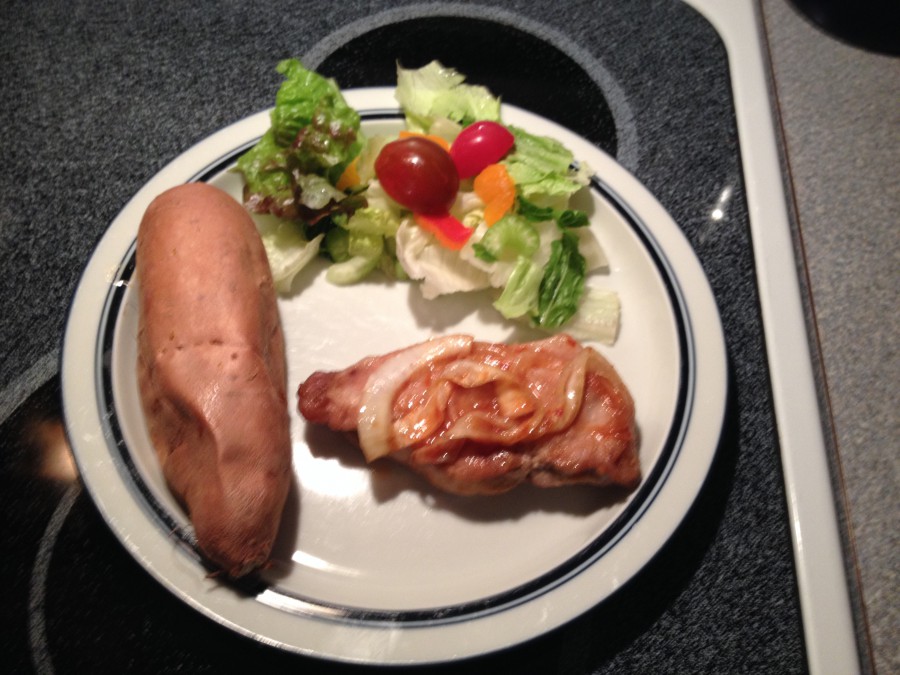 Wow, we made it through the holidays... Don't get me wrong, I love Christmas and seeing everyone, but I'm feeling a little worn down. I also ate way way way too much and it's showing on my scale... So this is the perfect time for a quick and easy, healthy, and lighter meal.
Preheat your oven to 350 degrees. Spray baking dish with non-stick spray and then place thawed pork tenderloins into the dish. On each tenderloin place 1 slice of onion, 2 tablespoons brown sugar, 2 tablespoons ketchup, and 2 tablespoons of lemon juice (or a slice of a fresh lemon for added fresh taste). Cover the dish with foil and then bake for about 20 minutes. Uncover dish and bake for approximately 10 to 20 more minutes depending on the thickness of the tenderloin and your own oven. Internal temperature should be 140 degrees on your meat thermometer.
Paired with a fresh side salad and a high nutrient sweet potato this meal starts 2016 out right!