Rosemary & Garlic Pan-Fried Lamb Chops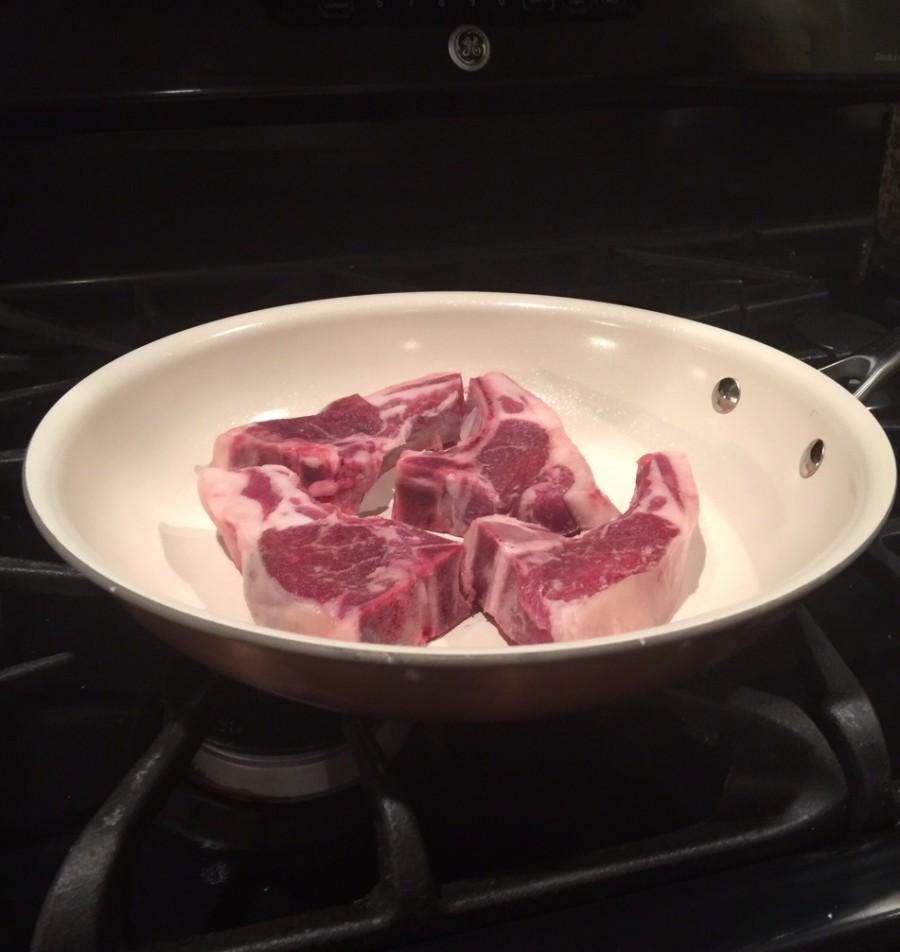 We have a very busy household with both of us working full time, raising our son, and tending to our animals so a healthy quick meal is something we relish. We also are a family that loves our pasture raised lamb. This recipe is a perfect marriage of things we love. It will take you approximately 10 minutes of cook time, with very little prep.
First mix together 2 Tbsp of fresh minced garlic, 1.5 Tbsp of fresh chopped rosemary, and 1 tsp of crushed red pepper in a small bowl. I grow my own rosemary and garlic, but if you opt for dried rosemary use 2 Tbsp instead. Sprinkle salt on your chops and then rub 1/4 tsp of the mixture onto both sides of the chop.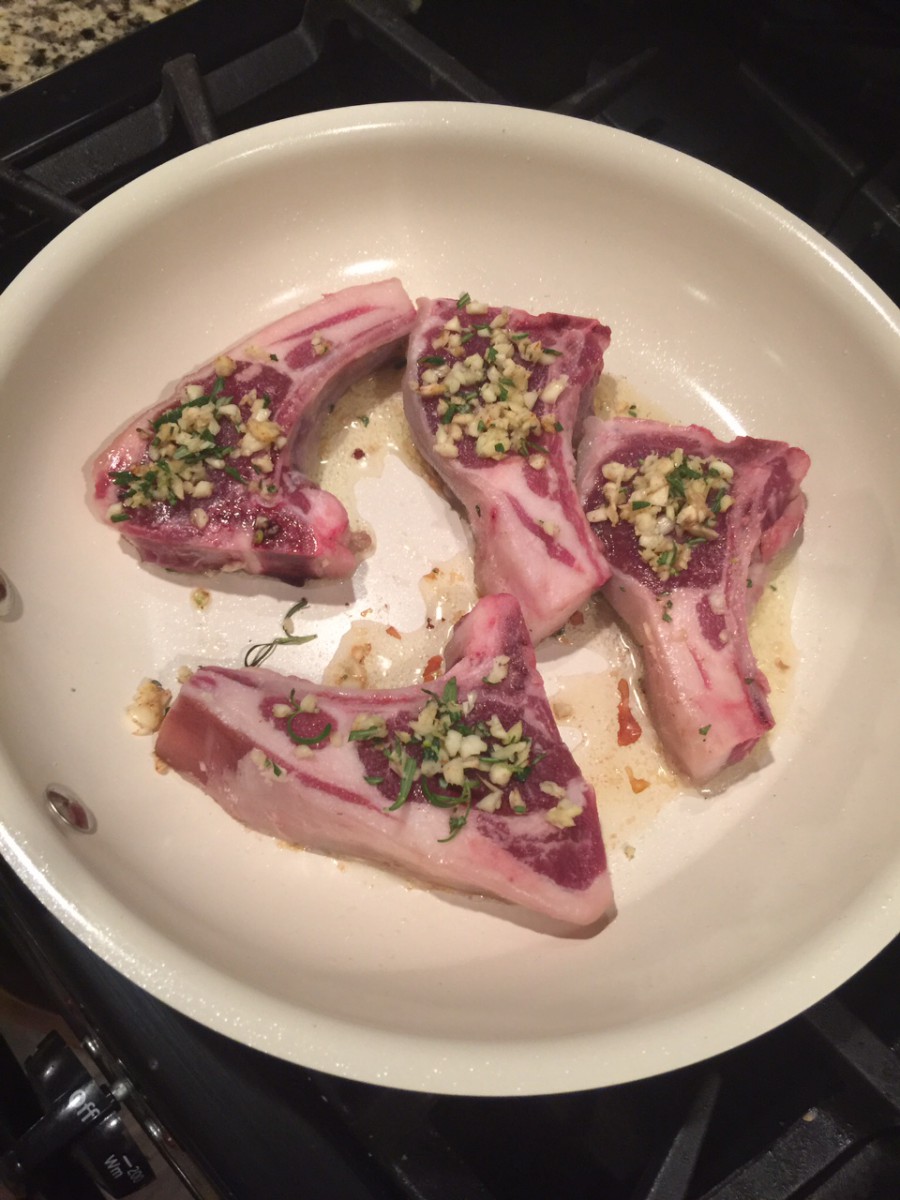 In a large skillet add 3 Tbsp of olive oil and set to medium heat. When the pan is hot add the chops to the skillet and cook to your desired finish. Cooking for 3 minutes on a side will give you a medium-rare doneness. Transfer to a plate and cover with foil to keep the chops warm while you finish the remaining chops.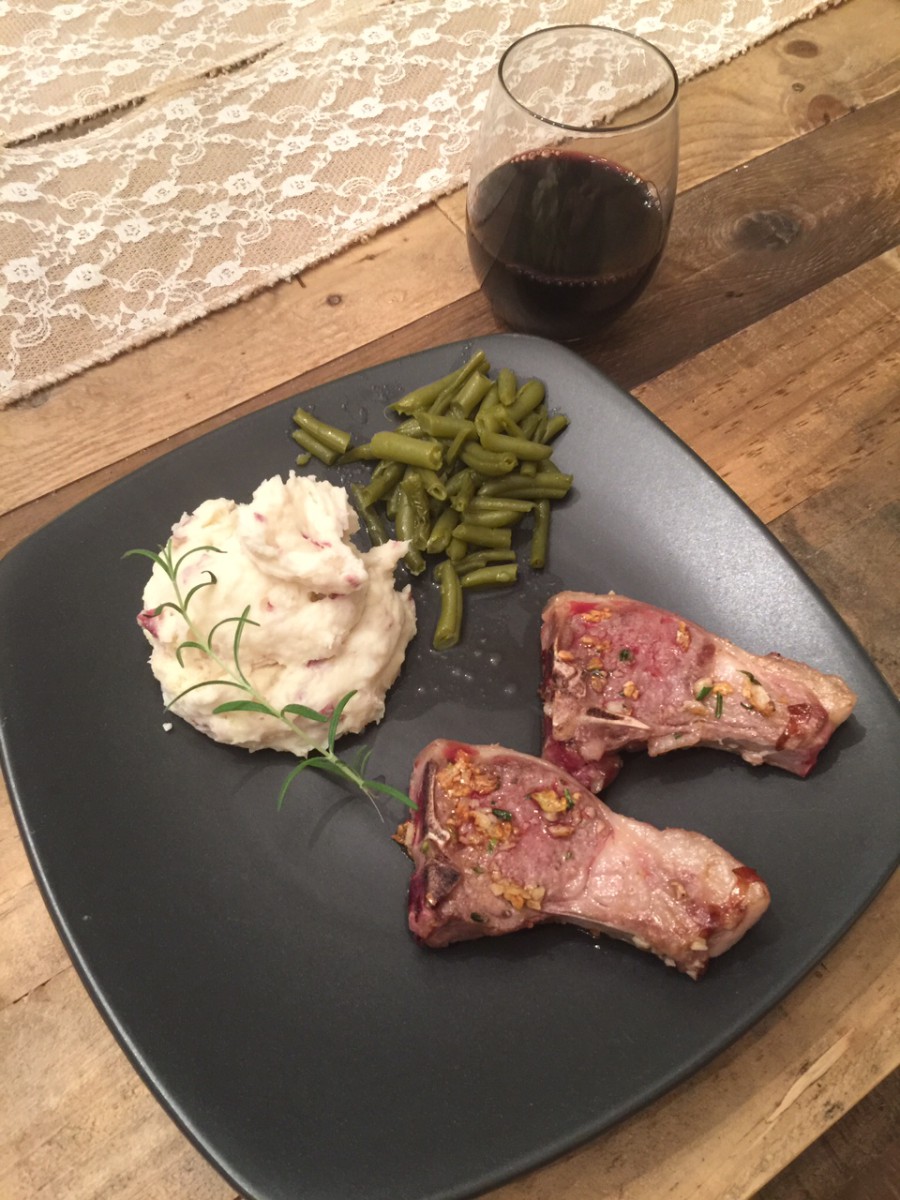 Paired with mashed potatoes, green beans, and a fresh rosemary sprig this meal is a special treat that doesn't take hours to make. It also goes well with a nice dry wine like a cabernet sauvignon. We hope you enjoy this recipe as much as we do!
~Jess