Slow Cooker Bacon Pork Chops
Fall is here! I couldn't be happier personally, but fall is a busy time of year. As many of the meals I cook are; this one fit's the parameters of being low maintenance, having fresh locally raised meat and produce, and it has to taste awesome of course.
First take premium thick cut pork chops, I used four but you can adjust this to meet your family's needs. You then wrap them in the bacon and place them in your crock-pot. I'm no scientist but I think the bacon is what keeps the pork chop so moist. I'm serious, you will need to be careful removing them from the crock-pot because they are so tender and juicy.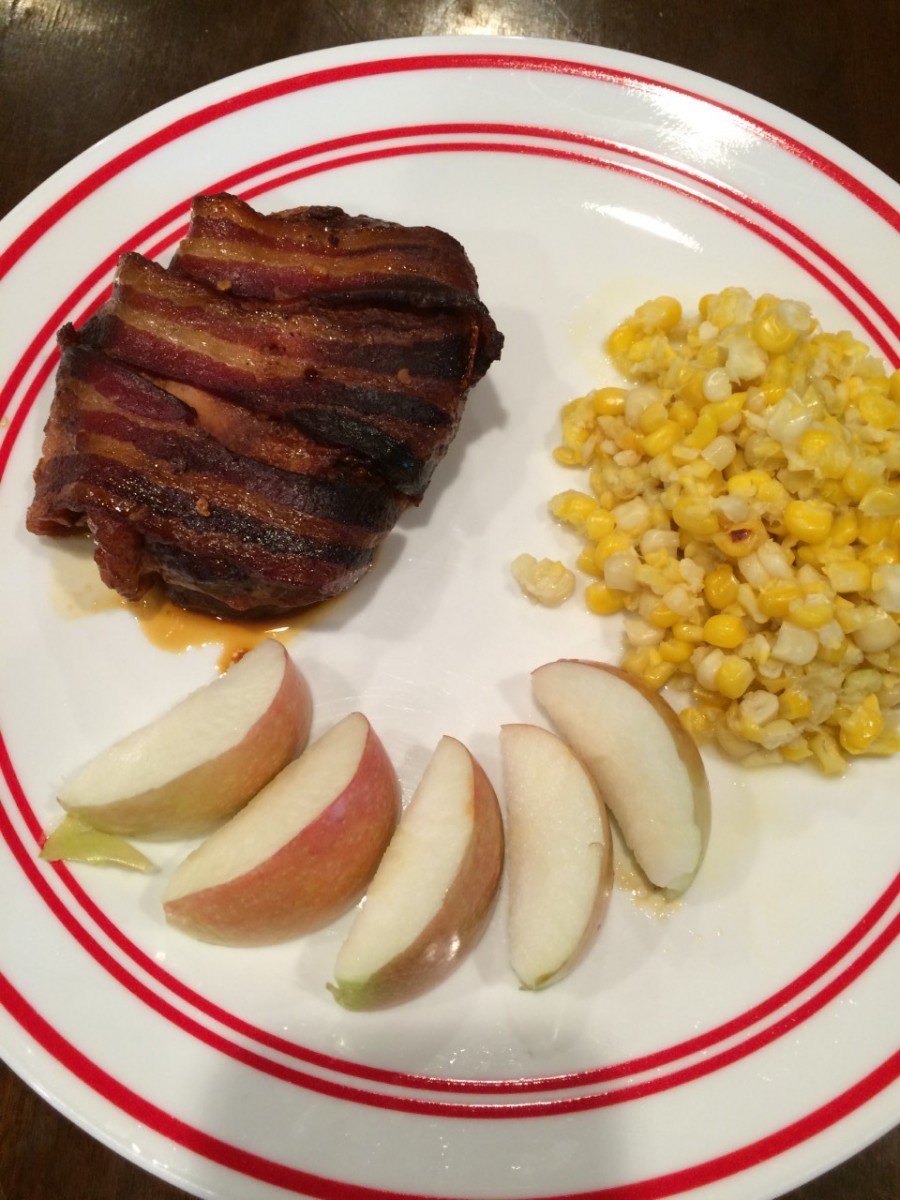 Next, in a small mixing bowl, combine 1/2 cup of soy sauce, 1/2 cup of honey, 1 tsp of ground ginger, ½ tsp of red pepper flakes, 1/2 tsp onion powder, and 1/2 tsp pepper. Pour the mixture over the pork chops and cook on low for 5-6 hours.
That's it! This recipe is one of my favorites so enjoy!