Smoked Ham Steaks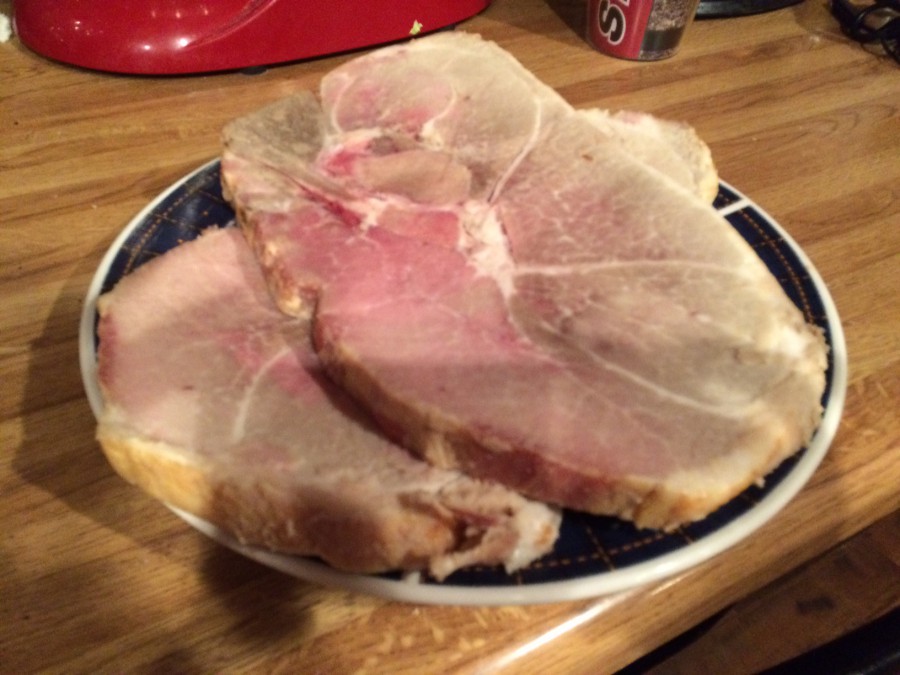 So to be perfectly honest, I had never eaten a ham steak until I met my husband. His family made them regularly, but mine usually just had the hams ground. So having now made them several times I can tell you that it is worth it to have the hams cut into steaks and smoked! Yum!

These ham steaks are smoked and therefore already cooked. All you have to do is warm them up via grill or even stove top. I chose the grill because I like them that way, but I have cooked them in a little olive oil in a pan and they are great that way too.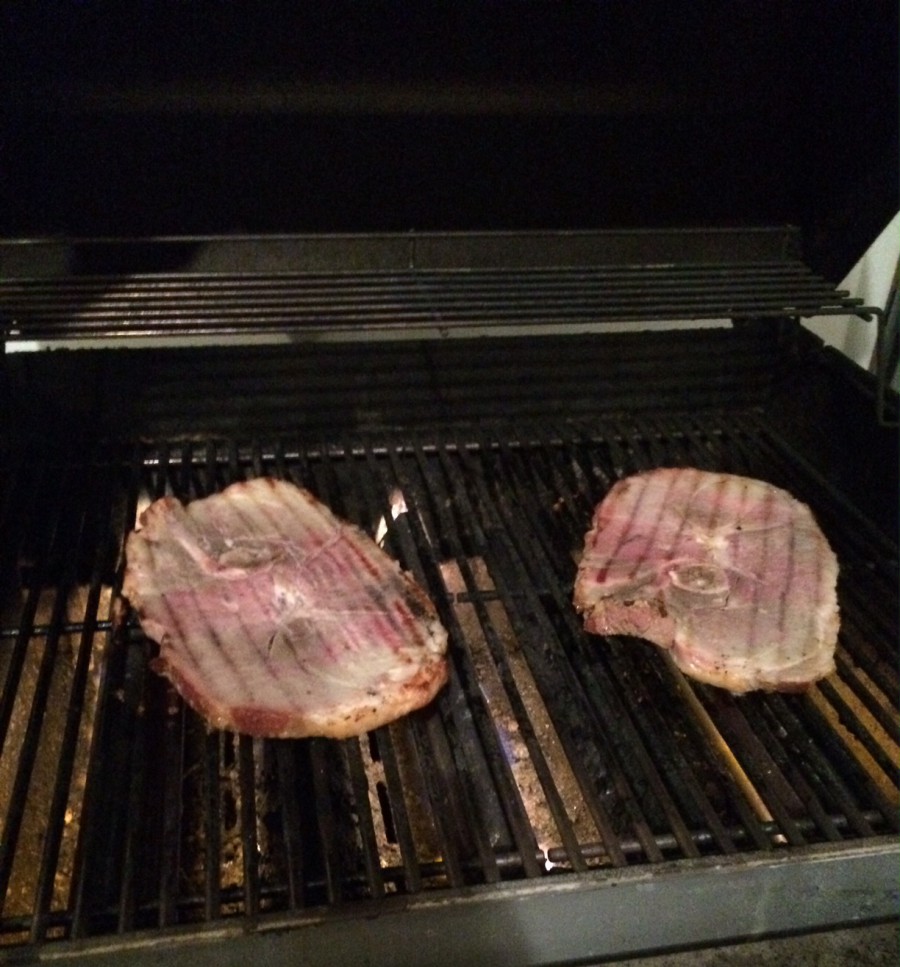 For these I thawed them the day before in the fridge, and then when my husband got home he threw them on the grill for a couple minutes per side. Just enough to get them hot all the way through. We had them with sweet potatoes and a side salad.