Summer Pork Burgers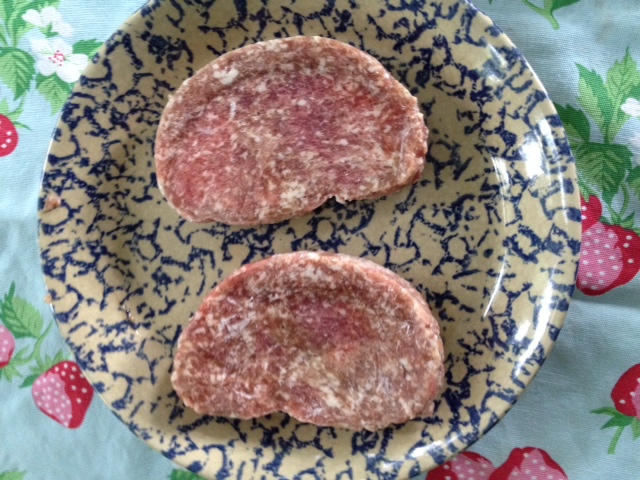 Nothing says summer to me like pork burgers on the grill with veggies from my garden. When it's as hot and muggy as it is here, the grill is a fabulous solution to not making your house unbearably hot.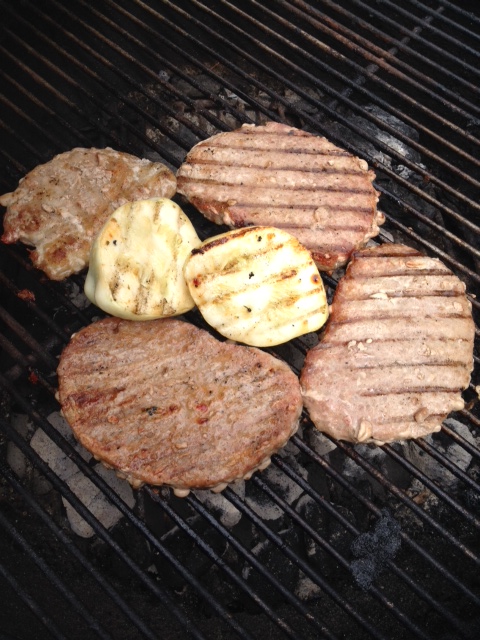 Our burgers come in convenient pre-made "patties" that you can thaw and simply throw on the grill, with or without seasoning. I cooked them with onions. Cook until they are no longer pink in the middle.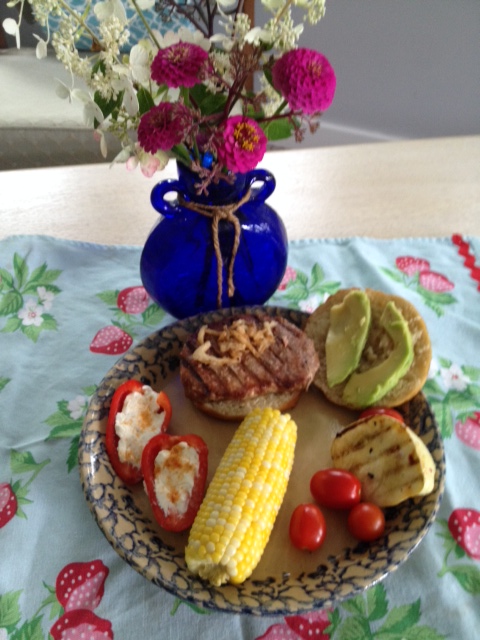 I used some pretzel buns that I had made earlier, fresh bell peppers and tomatoes from my garden, and sweet corn picked right from my daughters field. I like avocado on my burger for an added fresh flavor.
~Kathleen