Two Dinners - One Roast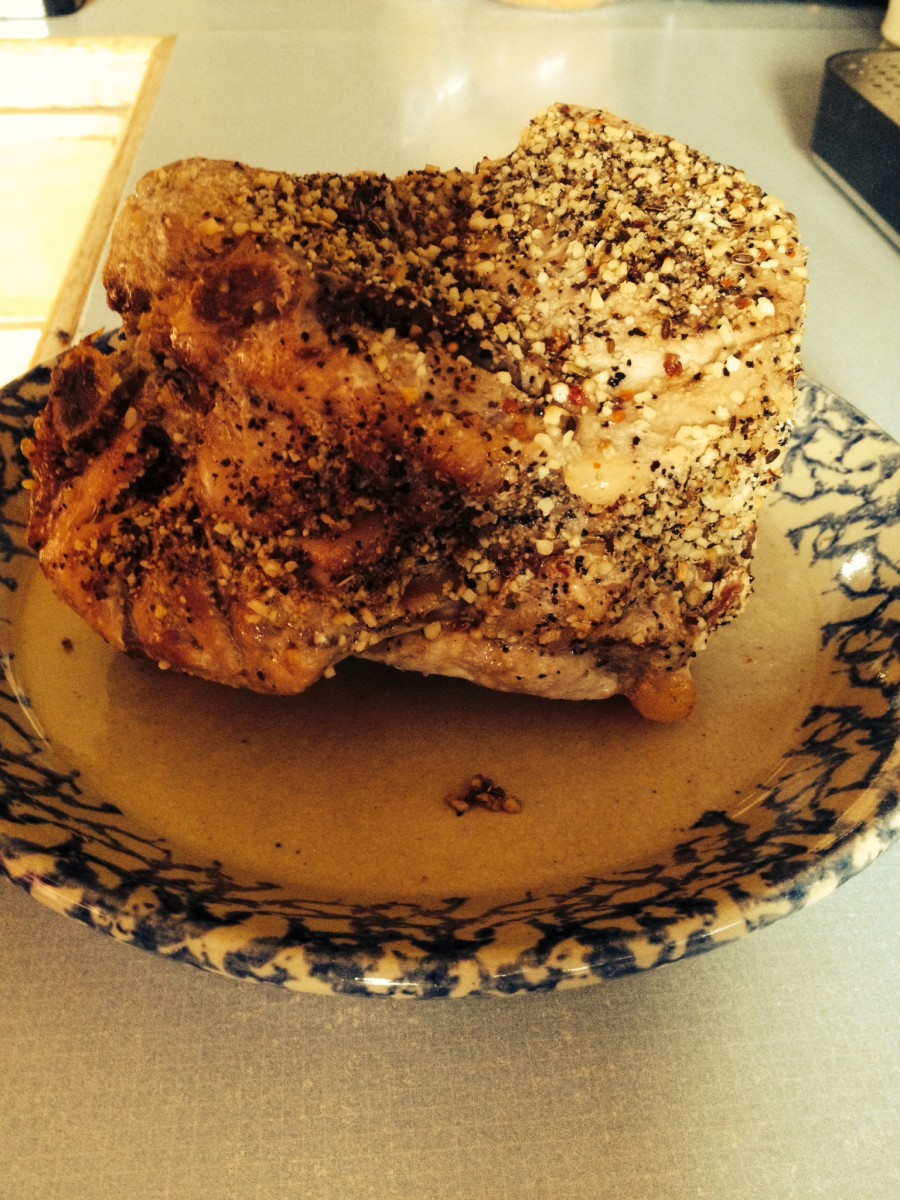 The versatility of a roast is unprecedented. Being empty nesters, a two meal roast is an ideal way to utilize leftovers. Both meals are low maintenance, healthy, and extremely easy.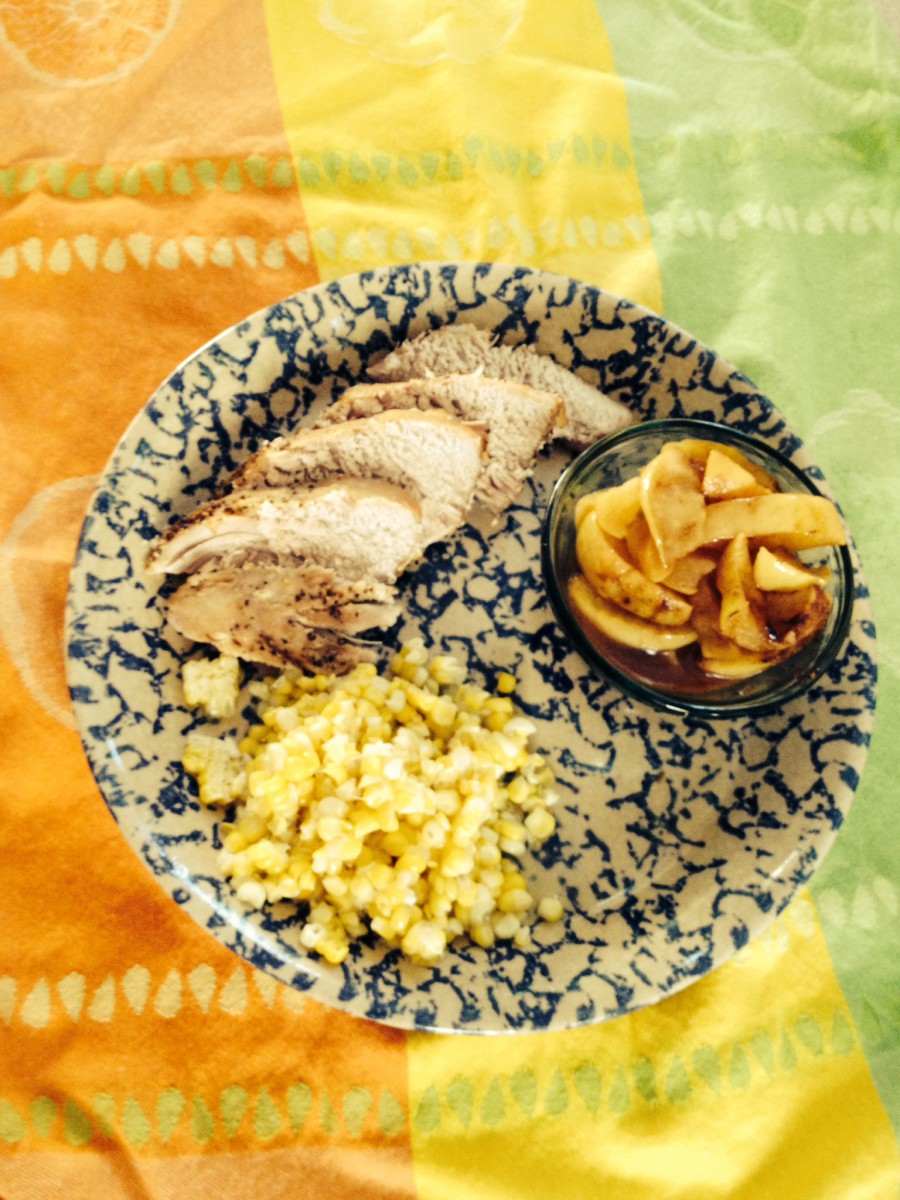 Day 1- Ham Roast

In the morning, before work, put a fresh ham roast in the crock pot on low. Season it however you like, I use mesquite flavored grill spices. After cooking on low all day, the roast will be ready when you get home. Stewed apples and corn completed this meal.

After dinner, pull apart or cut up the leftover roast and put with the crock pot in the refrigerator. The juices in the crock pot will help flavor tomorrows meal.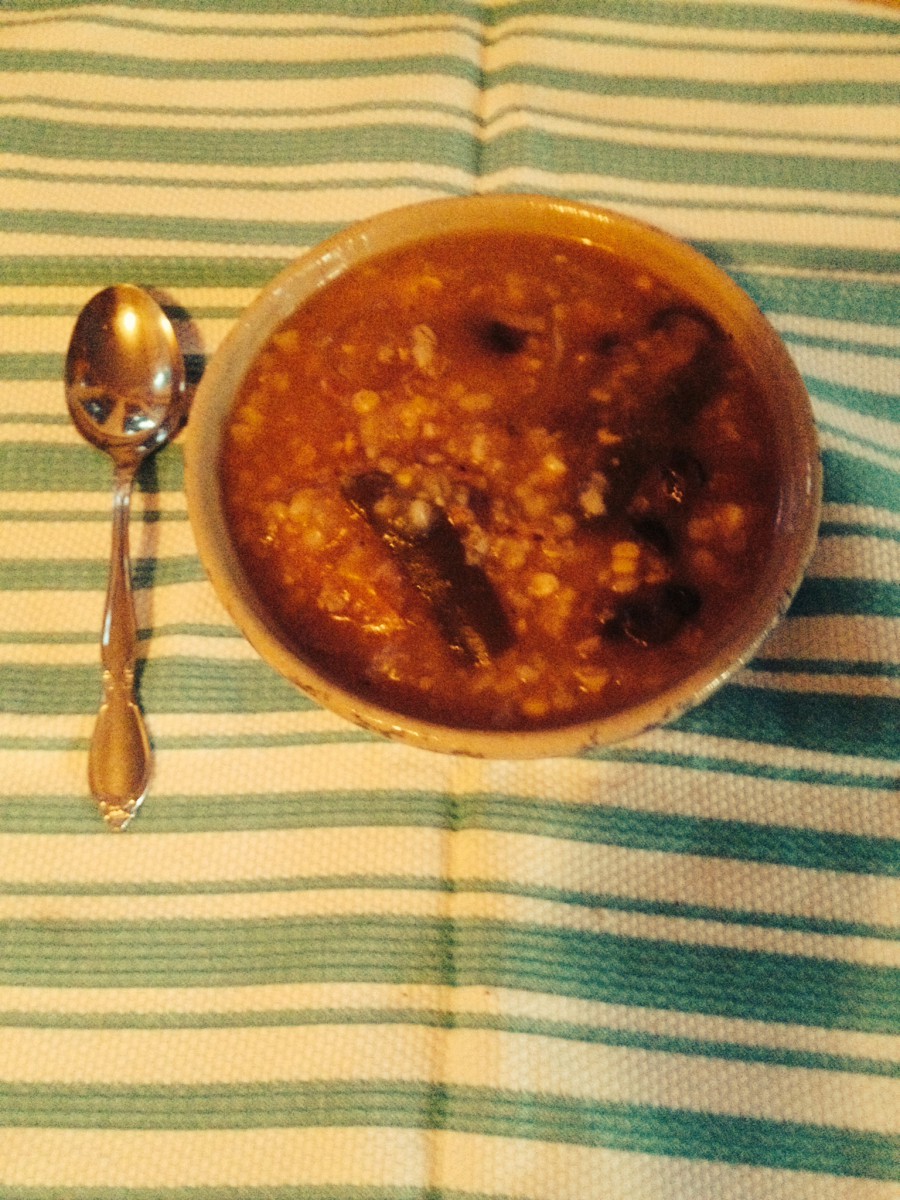 Day 2- Ham Roast Stew

Open your freezer and pull out all the veggies you desire. I used corn, peas, and green beans. You can also dice up some onion, and in my house garlic is a must. Fill ¾ full with water and add three beef bouillon cubes. I added a cup of barley, but you could use potatoes or dried beans if you would prefer them. If you like a thicker stew just mix together ¼ cup of cornstarch with ¾ cup of water, and then add the mixture to the crock. It will thicken when the stew comes to a boil. Make sure that you mix the cornstarch and water together before you add them to the stew or you will have lumps. Set the crock pot to low and go to work while it goes to work. It will be ready when you get home.
~Kathleen